Dr. John W. Bennett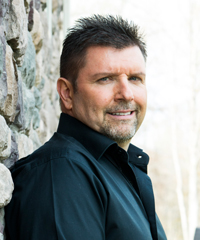 "I would love to talk with you about your health journey! I am committed restoring and maintaining your full function without the use prescription medications, synthetic nutrients or hormones. I have assembled a staff with a combined 50+ years of experience at Body Workz Wellness that specializes in getting to the root of the issue. If this sounds like what you are seeking then give us a call. It all starts with a conversation."
Dr. John W Bennett is a chiropractor with extensive training in clinical nutrition. He started Body Workz Wellness to serve people by restoring and supporting optimal function and health.
Dr. Bennett's expertise focuses on functional wellness; using food and herbs to support the body's systems. Dr. Bennett focuses on uncovering and correcting the primary causes of health challenges, drawing on his extensive training and professional experience to provide relevant, yet practical clinical solutions. Dr. Bennett utilizes saliva testing, body composition testing, blood panel analysis, and genetic nutrition and fitness assessments to obtain a clear picture of the underlying issues of even the most puzzling cases.
Dr. Bennett is a frequent keynote speaker and coach of continuing education seminars for doctors and other health care professionals. Dr. Bennett currently travels the country to share functional wellness principles with his own unique and energetic ability to motivate an audience to action. In working with major corporations, small businesses or individuals he helps connect the dots and build strategies that are simple, achievable and unique. Most importantly, by spending time together he can help you focus on what is wildly important to you and turn your goals into specific action steps.
Dr. Bennett is a native of Morgantown, West Virginia. He has always had a passion for working with people and helping them reach their goals. Dr. Bennett graduated from Life University in 1990. Prior to studying at Life University, he attended West Virginia University. Dr. Bennett has been practicing for over 24 years.
Since he began practicing, Dr. Bennett has kept up to date on many continuing educational classes, ensuring that his clients receive the most comprehensive and advanced nutritional, chiropractic and functional wellness care.
Dr. Bennett has worked diligently to forge a relationship with Standard Process to provide state-of-the-art Whole Food Nutrition to his clients. As no stranger to wellness care and with his extensive experience in clinical nutrition; he has developed an extremely successful chiropractic wellness model. Dr. Bennett is committed to developing empowering relationships with other health providers to educate them on building successful wellness offices to better serve their patients.
Dr. Bennett is an independent certified coach, teacher and speaker with the John Maxwell Team. The key to unlocking effortless success lies in the goals that you choose to pursue. The more your goals are aligned with your purpose, the more joy you'll have … and the more easily you'll achieve the success you desire.
Along with his wife, Lisa and their two boys, Tad and Briston, he enjoys living an active wellness lifestyle.